Wish List: une Espadrille Basque!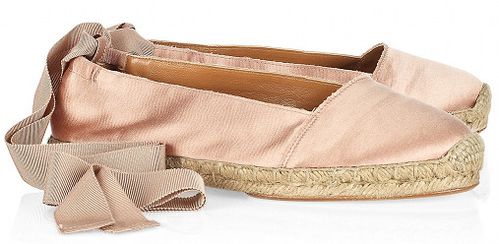 Ok, so these days, I can not wear heals. So I'm stuck with your usual ballerinas, greek sandals, men flats and so on..
Until my heart came accross these rope soled french sandals!
From Basque fishermen to riviera vacations, the espadrille is your typical french holiday summer shoe. Every once in a while it comes back on the front of the scene as a trendy urban basic, and this year, luckily for me, they're back!
If we're talking brands, there are some good inspirations at Lanvin, Prada and Marc Jacobs, but considering my current shoe budget, I'm going to start my hunt at Steve Madden, Aldo and Dune! I'll keep you informed if I find any treasures!