Wish List : A Dareen Hakim Clutch!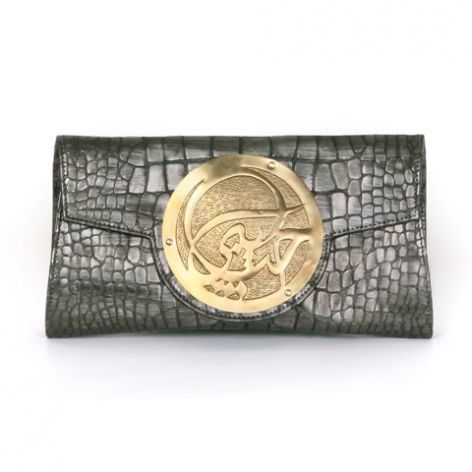 Brace yourselves ladies, object of desire, comin'up!
The other day, I finally signed up on Linkedin, after all these years of 'I have to do it', I stopped stalling and got myself to doing it. I loved the idea of getting back in touch with some of my highschool mates and finding out how life has been treating them. Turns out one of my friend is co-founder of an awesome website for accessories, www.boticca.com., which prides itself in finding unique designers from all over the world before the buzz hits them.
As if I needed another occasion to spend my money... Courageously I decided to 'Window Shop' on the website, you know with the baby coming and all... have to be reasonnable and all... and how many handbags does one need anyway? ...
But, I came accross this amazing object of desire from Lebanese born designer Dareen Hakim, and it was love at first sight... Isn't it exquisite?
So, did I or did I not? The sequel next episode...