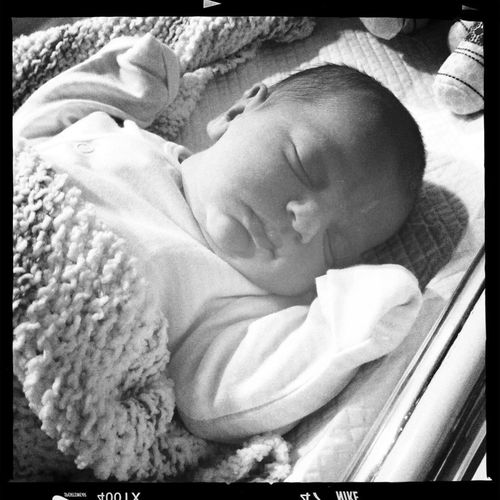 I have been silent the past couple of weeks.. Indeed, I have been blessed with a little angel, a bundle of joy, a gift of happiness... WHICH HAS BEEN EATING UP MY BEAUTY SLEEP HOURS!
They tell you kids don't sleep, they tell you breastfeeding is a commitment, but seriously, nothing can prepare you for what lays ahead. But hey, we (try to)cope! Everybody has done it before... so I'll keep putting on Lancome Hydra Zen eye cream which has become my new best friend, and pray for better nights to come my way!
I'll share with you the second biggest surprise : the lack of clothing options that breastfeeding leaves you with. I never had problems getting dressed when I was pregnant, quite the opposite actually I quite enjoyed it! Now, on the other hand, not a day passes without me wondering what on earth am I going to wear??? You need to have the food accessible if you know what I mean, but still maintain some sort of dignity and try to look half decent...
I have been coping with spaghetti tops, wide cut t-shirts, and shirts with leggings... Waiting to invest in boob tube dresses, once my waist is sort of a shadow of what it used to be... And of course, you say, you could always fix the look with a nice designer bag, but aha, don't fool yourself, you need the nappy changing bag! Goodbye Dior, hello Mothercare!
Anyway, the next couple of months are going to be about mastering the challenge of avoiding milk stains, hair crisis, chipped nails and poo nappies, super moms club, here I come!