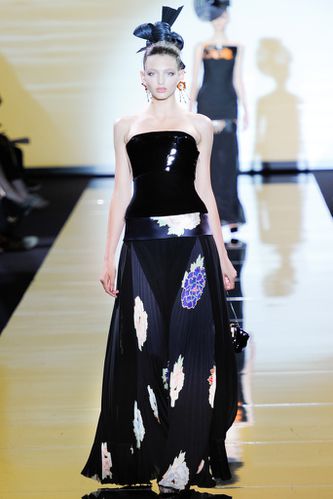 I was really impressed with the Armani Fall Couture show! The whole Japanese theme has really been nicely interpreted and all the designs have a beautiful flow to them.
That's the difference between couture and the rest: the details, the prints, the delicate clutches... The fabrics really come out nicely and you feel quality flows from evey single walk. I also really love the contrast between flowy skirts and rigid structured corsets. And of course you can't go wrong with black.
A little smile though when you notice the inspiration from the previous Gucci runway, referring to the wide belts with the leather cords holding them. ;-)
Inspirational looks, classy details, and ever wonderful allures!
Also particularly love the return of black velvet: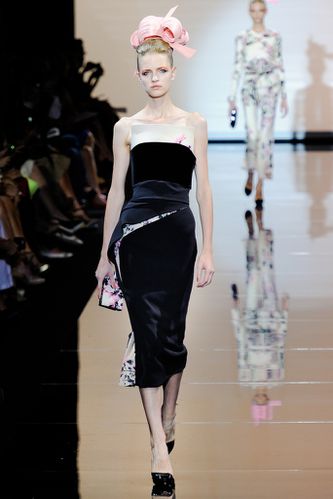 And th eHand painted Silk: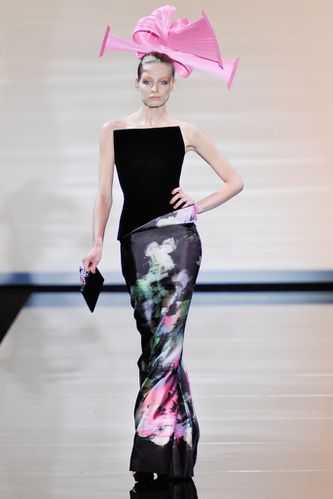 Simply Gorgeous! Sushi, Anyone?
At least I know what kind of dress I will be wearing to my cousin's wedding now :-)