Nude, A fabulous Base to Build on!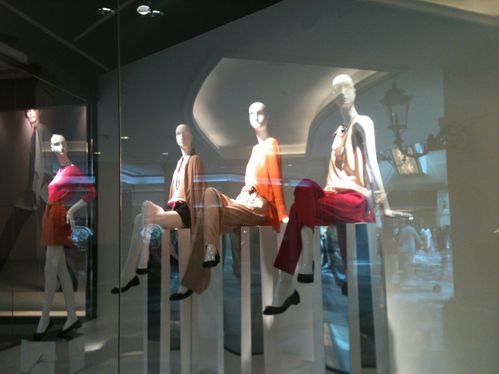 Zara is giving us a great lesson in style this spring. OK, color blocking, and colors all together are hot. But seriously, do you see yourself going to the office in a strait fuschia pencil skirt, with its stylish, yet bold and daring orange statement drapee top?
Yes indeed hot and sexy, but maybe a tad attention grabing!
As every year, one trend brings its opposite (the fatal laws of attraction!!) Nudes and Beiges are also as hot as ever. Again, nice on the podium, boring in real life. Beige top + beige trousers + beige shoes = granny style!!!
Ze Solution: combine both! I think these looks are hot.
Your statement pink skirt with a subdued beige top only comes out brighter. Add to that a touch of black with suede ballerinas and you re all set to go with a trendy, yet wearable look.
The best part? It works on everyone, with all colors! Take a Klein blue dress with beige flats, or a nude tank top with green trousers. Whatever, you can never go wrong!
If you don't believe me, check out Zara's current display at Mall of the Emirates. A Jil Sanders inspiration for daily pret a porter looks :-)