This Blog is slowly transforming from a fashion/me blog to a wedding blog! At the rate these things are happening...
Two Royal weddings and a Royal Fashion wedding, in a very short time span, that's a lot to consider!
This weekend, Charlene married Albert, and they lived happily ever after (despite the official and non official kids + 20 years difference) and Princess Kate married Jamie, and they definitly lived happily ever after (Hello Glastonbury!)
Now we all know the best part about weddings is the dress ;-) especially since we were not invited to the Party!
First we had Kate: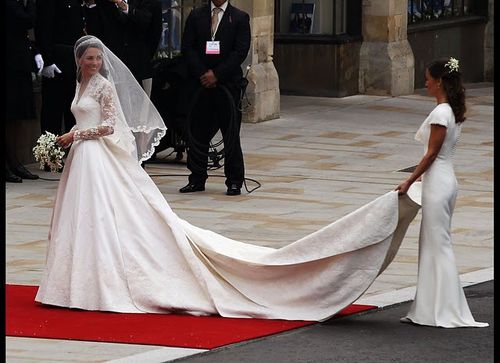 Extremely classical, more than you would expect fromt eh McQueen label, but very suitable for and English Princess!
Then we had Kate: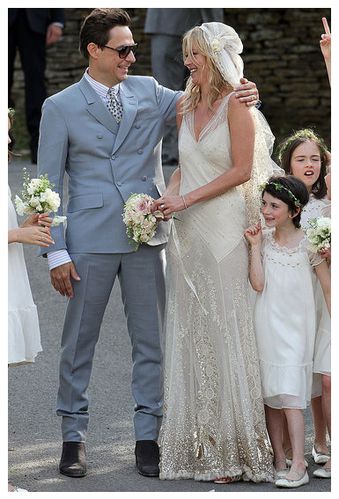 Trust Kate to go against the flow! John Galliano, fallen in disgrace in everyone's eye except hers... (aaaah, the good old cocaine days...). Pretty, hippie chic, although the whole ensemble looks a bit too flowy flimsy romantic to my taste, it's perfect Kate Moss! I particularly like the veil. Your girl next door wedding, no? Romantic and rock n' roll...
And last we had Charlene: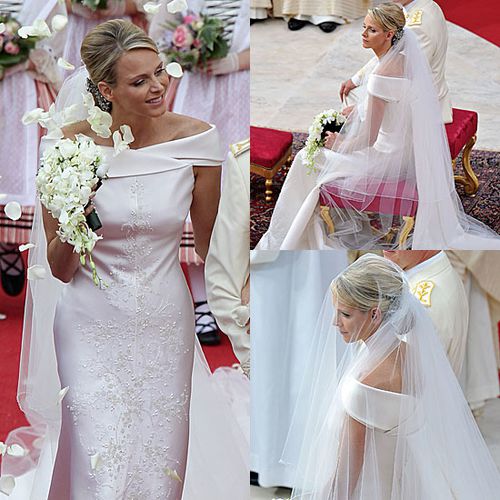 Definitly my favourite out of the three! You can't go wrong in Armani prive anyways...The cut is so perfect, modern, structured, and the details... wow. Real Princess material.
And then, each wedding dress suits the bride's character, and they all look amazingly happy, so enough with my comments, time for me to share with you my personal favourite: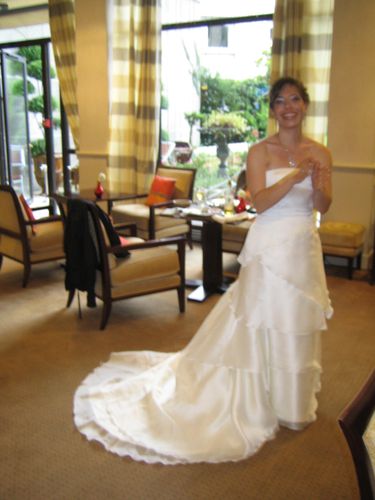 Pretty no?