My Little Lanvin Princess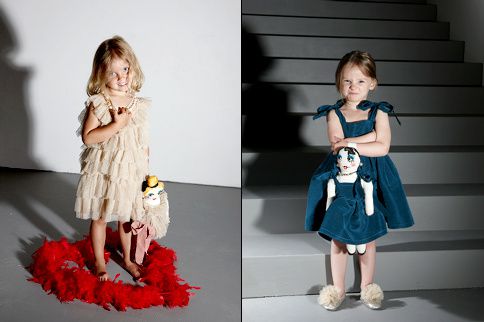 Mommy Loves Fashion. Mommy loves fashion much more than her finances allow her to. And mommy is expecting a little girl!
Thanks to the amazing progress of technology, I now know baby girl is on the way, and I can dream on dream on about all the little things we'll do together, me and herl!
The good thing about having a girl, is you can dress her up like your little doll. And that is a priviledge I am going to use up until the last drop, until the rebellion of teenagehood and its terrible taste hits the 13is...
Mommy also loves what Alber Elbaz has done to Lanvin. Even more so now that this has been done baby lady size!
Lanvin reveiled its capsule collection recently, of tulles, organza, froufrous, satins... sigh.
All the stuff dreams are made off!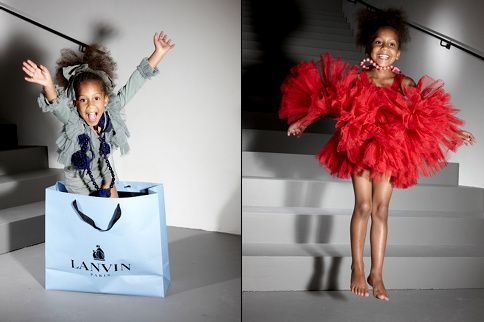 OK, the voice of reason is telling us: bad bad, expanding the consumption madness to our innocent little children!
But here is some food for thought:
When I was 4, my dad brought me back from France a Baby Dior dress, for a family occasion (christmas, portrait.wedding, can't remember! ). Recently, looking into our old stuff hunting for some baby treasures, I found that dress! And in a perfect state too (dry cleaned, under plastic cover)! My mom had kept the precious stuff hoping one day her granddaughter will wear it... which she sure as hell will do!