A Lesson in Color Blocking, by Gucci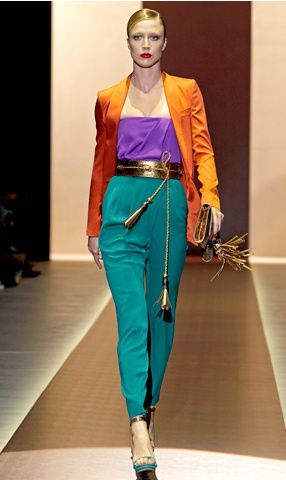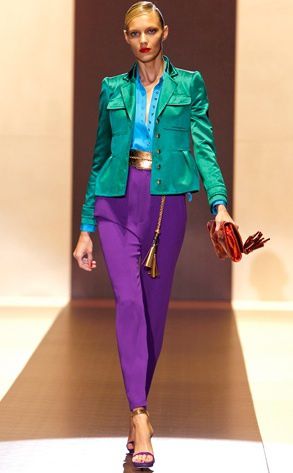 For those who have been following me for a while, you know my passion for Frida Giannini's Gucci. I have already been on and on about how her women's fashion for women is all about wearable, sexy, and statement.
The Milan Spring 2011 catwalk did not fail to prove once again the style of this griffe, with an audacious lession in Color Blocking. Purple and Turquoise have always been a great match for the bold ones, but adding orange and golden belts is simply bringing the trend up to a whole new level. The key to success? The matching strappy sandals! Gives a coherence to the look without toning down... These hues will be great for sunny Dubai. Shall we?