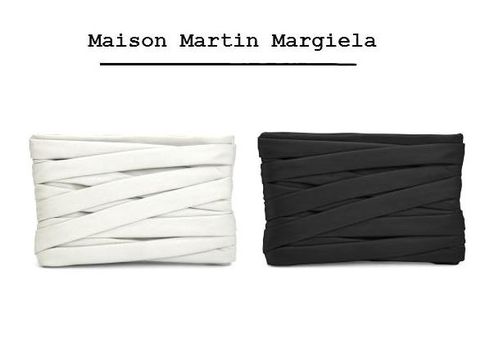 I don't usually write about perfume. Perfume is such a secret personal subjective domaine that I can not bring myself to impose my choices over others, or even to discuss the liking or not liking of such a delicate equilibrium.
But this time, I have fallen in Love. And true love deserves a love story...
Love at first sight... I saw you, I had a whiff of you, and I knew that you had now and forever ignited a desire I have not had in a long long time... I have named you, my dear Martin, Martin Margiela.
You with the unknown face. You with the with unforgettable codes, the strapless and strapovers, the monochrome whites and greys, you with the sober provocation and discreet yet ever strong presence. You whose clutches mean the world to me, high heeled wedge boots a strong part of what I would define as statement, you have now given us the epitemy of beauty through a perfume as strong and as discreet as you, soberly entitled 'Untitled'.
I smell green, I smell Wood, I smell statement, I smell Fresh. I say go to your nearest Sephora, try it and let me know what you think!