The Wonderful World of Elevators...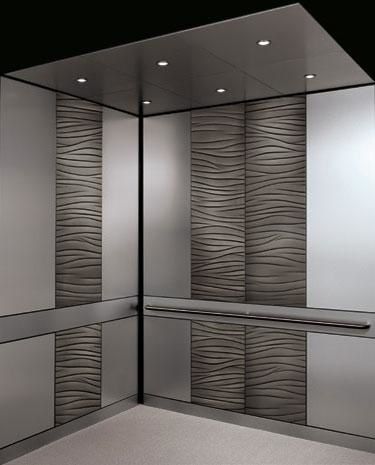 Yesterday, I started my new job. A part from figuring out the running dress code at my new office, I have had the time to realize what a strange microcosm elevators are in the corporate world...
Yes, friends, I now work on the 21st floor of a nice big tower with a seaside view, glass offices and the whole nine yards! What they don't actually tell you about the 21st floor of corporate-land is the elevators.
I now officially have to plan my day taking into account the ten additional minutes needed for every single time I enter or leave the building!
Mind you, it's a fun ten minutes, it leaves me all the time not only to study my office's dress code, but the whole building's dress code! Today for instance, after a stop at the 18th floor where a business trader in a black suit could not help but informing me in the 5 seconds we've had together of the importance of his work, a whole group of English employees in Casual Thursday clothing from a telecom company squeezed in at the 10th floor closing there latest business deal and discussing the next night on the town. Funny things you here in elevators... I also learnt from the group of Filipinas leaving Samsung that above the knee dresses are eventually an acceptable option, that is of course if you don't plan on using the service elevator...
Hopefully, by next week, I will have discovered the nice places to eat around and most importantly, a good hairdresser for my blond highlights! Until then, I will enjoy my weekend, and yes of course, take the stairs!!