The Most Valuable Things in Life…
...Are the one handed over to us by our moms, our grand moms and our close ones.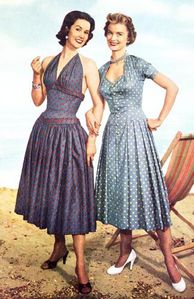 The other night a close friend of my mom's was having dinner at our house, when she suddenly remembered a suitcase she had left at our place a while ago. When we opened it up, it was like finding a treasure chest! The dresses, the shoes, the tops, Cavalli, Valentino, Ferretti… A little girl in a candy shop! We all had such a fun moment going through everything, picking, keeping, choosing, trying on… and she ended up by giving me a few items….
The value of these things are not in the beauty, the colour, the fabric or the price.. Their value is in the story they have to tell. These dresses will never be just another item I have bought in a shopping frenzy, they will always hold greater value to me as whenever I wear them, I will remember the person who gave them to me.
As a nice clothes story, I just wanted to share you the one of a beautiful Chinese velvet mini bag I have recently 'stolen'; from my mom's closet. Black velvet, delicate, vintage looking with gold embroideries. Definitely a keeper! Turns out she had herself taken it from her own mother's closet, a gift from my Grand Father's first trip to China in the 50ies.. More valuable than anything no?
Just think about it as you do your Christmas Shopping this week!
I wish you all a very Merry Christmas !