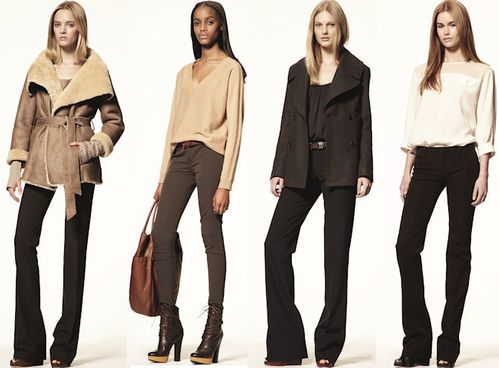 Yesterday, as a first mall review, I meant to the recently open Mirdiff City Center. Nice and big place, although most of the stores were unopen due to Ramadan Hour. The highlight of my shopping afternoon was dropping by at the Gap, with the recent launch of their Premium Pants Collection.
Yes, stroke of genius launching business corporate look pants at a reasonable price for all us working ladies!5 gorgeous cuts to fit all figures. My personal favorite is the skinny black, so called the 'European fit'. Flattering, fashionable and comfortable. Modern boot is hot as well, tight at the thighs and flare at the bottom. Unfortunately they did not have my size.... The perfect pant and curvy cut will satisfy and flatter all you classy ladies out there.
Definitly a great place to begin with for getting this season's wardrobe ready, as rumor has it the little black dress' supremacy is going to temporarly be taken over by ... trousers!