Great Women of this World – Lilian Bassman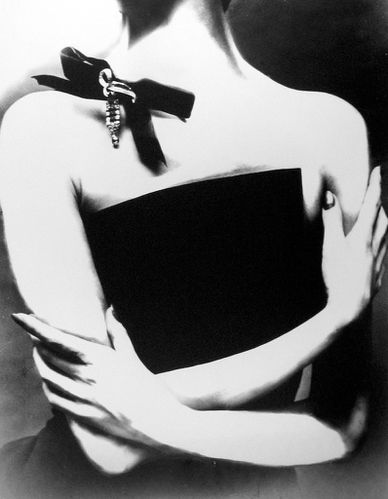 You know how every once in a while, you come across a piece of work, or a person, who strikes you as inspirational. That happened to me the other day, in front of a beautiful Fashion photography from a Harper's Bazaar Cover, taken by photographer Lilian Bassman. This was at the Fashion pics expo at the Empty Quarter Gallery, DIFC.
Of all the photographs presented, hers struck me as the most "artistic", a real visual quest, like black and white hand sketches Audacious and contemporary.
Investigating a bit more, I realised that this lady is in the vein of the great women of this world, for instance contemporary Louise Bourgeois. Imagine that when she decided to move on from Fashion Photography to dedicate her time to her own project, she tossed away all her life's work on negative prints, meaning 40 years of work. Isn't that a statement?
Today, she is still active at over 90 years old, and has moved on to digital photography. .
Impressive, no? Food for thought of those young French University ladies striking out there to avoid working an extra couple of years… As for me, I am humbly admiring and will keep in mind that there are some really amazing women out there, it is up to us younger ones to keep looking up to them for learning and inspiration.