For Christmas, I would like a Max Mara Purple Dress!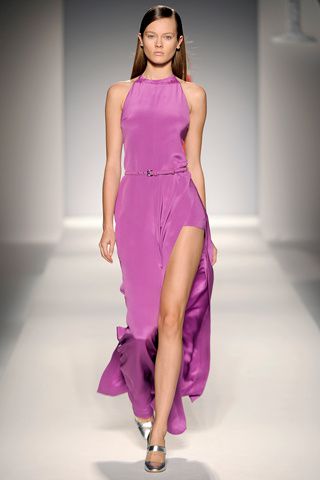 Living in a country where winter is a long lost memory, I must say that I was more than axious to see what the Milan Pret a Porter Fashion week had in store for us for next spring/summer. And I must say, I totally fell in love with Max Mara's show!
The italian brand had some nice surprices for us, with monochromes in simple beiges and whites as well as bold colors blocked together. For my part, I totally fell in love with this purple marvel! Sexy, sobre, simple, yet efficient, all we can ask for in a dress!!!
Anyway, check out the shows, it's some nice inspiration for next season... Until then, take care!